Advocate . Educate . Empower
Disability Legal Services of Indiana (DLSI) was formed in 2008 in response to a concern over the lack of affordable educational advocacy and legal services for children with disabilities, particularly in the area of education law. When faced with concerns over special education services, parents, foster parents and other caregivers often feel overwhelmed and have few places to turn for assistance. DLSI fills this void. DLSI attorneys review each child's educational needs and assist the families in obtaining an appropriate educational plan, a plan designed to fit the child's individual needs and to prepare them for further education, employment, and independent living. DLSI's work supports the Congressional finding that improving the educational results for children with disabilities is an essential element of our national policy of ensuring equality of opportunity, full participation, independent living, and economic self-sufficiency for individuals with disabilities. 20 U.S.C. § 1400 (c)(1).
DLSI Attorneys
Board of Directors
Abbey Parker, President
Mary Jo Wedding, Secretary
Chris Jolivette
Melissa Keyes, Vice President

Margie Ferguson
Carol Miller

Brian Clay, Treasurer

Nicole Goodson
Gina Plummer

Disability Legal Services of Indiana, Inc (DLSI) is a non-profit 501(c)(3) corporation offering free and low cost legal services to children and adults with disabilities in Indiana.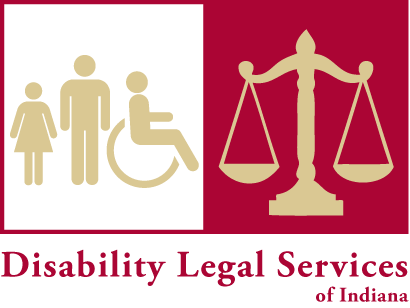 Do You Want More Information About DLSI?
Call 317.426.7733
or Message Us Here.
HOW YOU CAN HELP
You can support the work of DLSI by becoming part of our mission to serve children with disabilities who need a voice in their future.